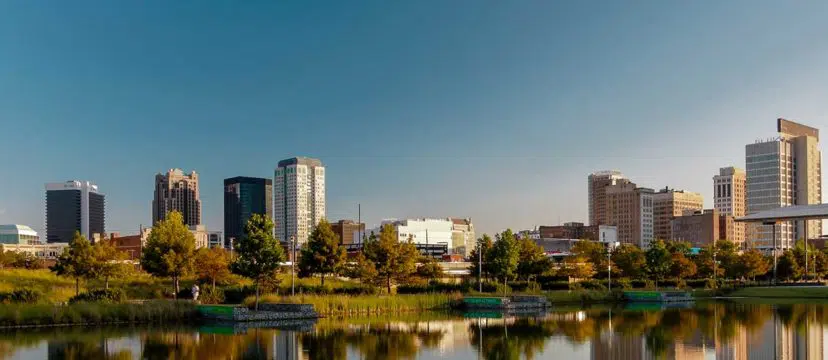 The state of Alabama offers an assortment of drug and alcohol rehab centers that provide quality care to those struggling with substance abuse.
List Of Rehab Centers In Alabama
The following drug rehab centers in Alabama have helped men and women of all ages find freedom from addiction.
This list is based on:
accreditation
positive experiences
treatment effectiveness
*The facilities on this page have been listed in alphabetical order
1. C.E.D. Fellowship House, Gadsden, AL
Certified by the State of Alabama, C.E.D. Fellowship House is a residential treatment center for adult men.
To be admitted into the home, individuals must undergo an adult psychosocial assessment by a trained professional.
As payment, Fellowship House accepts 30 percent of the client's weekly net income (not to exceed $75.00 per week) for room and board.
Rides to and from work are $2.00 (not to exceed $20.00 per week).
Location and contact info:
4209 Brooke Ave
Gadsden, AL 35904
(256) 413-3470
2. Elk River Treatment Program, Huntsville, AL
Elk River Treatment Program provides inpatient substance abuse treatment for teens ages 12 to 18.
This rehab center deals with mental issues that plague adolescents in order to find the root cause of their drug or alcohol abuse.
Here, teens can learn coping skills and enroll in an academic program so they can continue their education while in treatment.
Location and contact info:
4812 Commercial Dr NW
Huntsville, AL 35816
(866) 906-8336
3. Fellowship House, Birmingham, AL
Fellowship House is a medium intensity inpatient treatment program that provides a therapeutic environment to help individuals focus on recovery.
Treatment programs may include:
individual and group counseling
peer support
addiction education
medication management
vocational training
Length of treatment is variable based on individual need.
Location and contact info:
1625 12th Ave S
Birmingham, AL 35205
(205) 933-2430
4. The Haven, Dothan, AL
Run by SpectraCare Health Systems, The Haven is a residential addiction treatment center for men and women.
Treatment programs at The Haven include:
individual therapy
group therapy
family therapy
addiction education
recreation therapy
aftercare treatment
While all are welcome at The Haven, priority is given to pregnant women and IV drug users.
Location and contact info:
1001 John D Odom Rd
Dothan, AL 36303
(334) 794-3771
5. Olivia's House, Birmingham, AL
Olivia's House provides residential addiction treatment for women with children.
Children up to age of 10 can attend on-site childcare and receive standard medical care while their mothers are in treatment.
Treatment at Olivia's House involves:
group therapy
12-step support
parenting
life skills training
special care for those who are victims of abuse
Location and contact info:
8017 2nd Ave S
Birmingham, AL 35206
(205) 833-5708
6. Mountain Lakes Behavioral Healthcare, Guntersville, AL
Mountain Lakes Behavioral Healthcare offers residential treatment for adults 18 and older.
This rehab center focuses on preparing a person to live a healthy life during recovery by teaching life, social, and vocational skills.
This program provides family support, education, and counseling as well as individual and group therapy.
Community involvement and recreation may also be part of a comprehensive treatment plan.
Location and contact info:
22165 US-431
Guntersville, AL 35976
(256) 582-4240
7. Rapha Treatment Center, Attalla, AL
Rapha Treatment Center is a non-profit, private, state-certified, Christian treatment facility for men over the age of 18.
This treatment center has 54 beds and uses a phased program approach that allows clients to receive up to a year of continuous residential care.
Location and contact info:
677 W Covington Ave
Attalla, AL 35954
(256) 538-7458
8. The Reprieve, Opelika, AL
The Reprieve is a year-long rehab program for men-only that focuses on spirituality, community, and healing the self.
The first six months of this program aim to help men overcome addiction through personal growth, positive relationships, and life skills training.
The second six months work to reintegrate men into the community through volunteering and career exploration.
Location and contact info:
401 S 9th St
Opelika, AL 36801
(866) 977-7158
9. A Reprieve for Women, Tuscaloosa, AL
A Reprieve for Women is a women-only rehab program that provides a safe home-like environment for women in recovery.
This rehab center offers a 12-step residential program that focuses on teaching women how to live healthily, find a career, manage money, and make positive decisions.
The program lasts for six months and is followed by an additional six months of community integration.
Location and contact info:
14332 Alabama Hwy 69 S
Tuscaloosa, AL 35405
(866) 977-7158
10. Right Path, Birmingham And Mobile, AL
Right Path is a luxury rehab program that provides top amenities to individuals in recovery.
Treatment at Right Path includes outdoor activities such as:
hiking
kayaking
seaside therapy
stress management techniques
yoga
meditation
Drug and alcohol rehab programs may be 30, 60, or 90 days based on individual progress.
Location and contact info:
(888) 642-2407
Find An Alabama Rehab Center Today
Whether you are looking for treatment for yourself or a loved one, we can help.Contact our addiction treatment specialists today for help in finding the right rehab center.