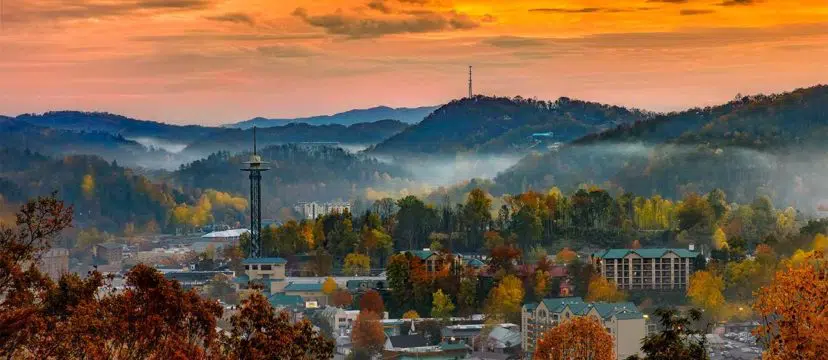 Many addiction treatment facilities in Tennessee are situated on dozens of acres of beautiful land.
Most of them offer differing levels of care and unique treatment methods.
List Of Tennessee Drug Rehab Centers
The 9 best drug rehab centers in Tennessee were chosen for this list based on facility environment, services offered, overall experience, and treatment outcomes.
*The facilities on this page have been listed in alphabetical order
1. Discovery Place, Burns, TN
Discovery Place provides residential addiction treatment for men in a 30-day or long-term program.
The 30-day track may be used as an introduction to the long-term program, as Discovery Place recommends extended care as more effective.
These programs rely heavily on the 12-steps to recovery, as well as education, "real world action plans," and developing coping skills.
Location and contact info:
1635 Spencer Mill Rd
Burns, TN 37029
(800) 725-0922
2. Focus Treatment Center, Chattanooga, TN
Focus Treatment Center is well-known for its eating disorders program, but this facility also treats addiction and co-occurring mental disorders.
Addiction treatment programs follow the 12-steps and include:
acceptance and commitment therapy (ACT)
dialectical behavior therapy (DBT)
art therapy
yoga therapy
Inpatient treatment lasts at least 28 days and can be followed by intensive outpatient (IOP) and partial hospitalization programs (PHP).
Location and contact info:
7429 Shallowford Rd
Chattanooga, TN 37421
(423) 308-2560
3. Freeman Recovery Center, Dickson, TN
Freeman Recovery Center has earned the Joint Commission Gold Seal of Approval and provides a full continuum of care.
The residential program takes place in a cozy, home-like setting and includes:
chores
fitness
community services
weekly family time
Additional services offered include:
partial hospitalization
intensive outpatient programs
gender-specific sober living homes
Location and contact info:
410 Center Ave
Dickson, TN 37055
(615) 645-3677
4. Helen Ross McNabb Center, Louisville, TN
The Helen Ross McNabb Center in eastern Tennessee provides substance abuse and co-occurring treatment for adults and adolescents.
Included in their services are:
intensive outpatient program
medical detoxification
residential rehabilitation
This facility provides targeted treatment programs for pregnant women and mothers in recovery.
Location and contact info:
3845 Holston College Rd
Louisville, TN 37777
(865) 524-5757
5. La Paloma, Memphis, TN
This treatment center seeks to help not only those with drug and alcohol addictions but also those struggling with co-occurring disorders.
La Paloma uses the Foundations Treatment Model and looks at family history, genetics, brain chemistry, and environmental factors to treat those with dual diagnoses.
They also offer outpatient services, vocational rehabilitation, and residential services.
Location and contact info:
2009 Lamar Ave
Memphis, TN 38114
6. Lakeside Behavioral Health System, Memphis, TN
This treatment and recovery center, located on a beautiful 37-acre campus, is able to treat up to 305 individuals at any given time.
They treat mental illnesses such as:
anxiety
depression
bipolar disorder
addictive diseases
Lakeside Behavioral Health is affiliated with the National Action Alliance for Suicide Prevention, and as such, seeks to help the community recognize the warning signs of suicide.
Location and contact info:
2911 Brunswick Rd
Memphis, TN 38133
(901) 377-4700
7. Miracle Lake, Etowah, TN
Miracle Lake is a Christian-based training center situated on 117 acres where men who struggle with drug and alcohol addiction can go to receive therapy in a religious way.
The five basic phases of the program in which clients participate are repentance, faith, mind renewal, life in the church, and life beyond.
While in treatment, clients:
study the Bible
receive individual and group counseling
attend church
participate in work programs
Location and contact info:
5422, 182 Co Rd 498
Etowah, TN 37331
(423) 263-2583
8. Our Master's Camp, Pikeville, TN
Our Master's Camp is a Christian faith-based drug and alcohol rehab center for men.
This facility, situated on 100 acres of land, focuses on spirituality, but also offers a variety of other treatment methods.
During the residential stay at Our Master's Camp, men participate in:
work therapy
support groups
exercise
educational lectures
12-step groups
life skills training
Location and contact info:
277 Boys Camp Rd
Pikeville, TN 37367
(423) 447-2340
9. Synergy Treatment Center, Memphis, TN
Synergy Treatment Center gets its name from the Greek word synergos, which means a combined action or operation.
Men and women work through programs and receive therapy based on the 12-step philosophy.
Transitional housing helps clients successfully rejoin the community.
Location and contact info:
2305 Airport Interchange Ave
Memphis, TN 38132
(844) 779-0820
Find Tennessee Addiction Treatment Near You
Whether you are looking for treatment for yourself or a loved one, we are here to help. Our addiction treatment specialists are available to answer any questions and help you find the right treatment program. Call today to learn more.