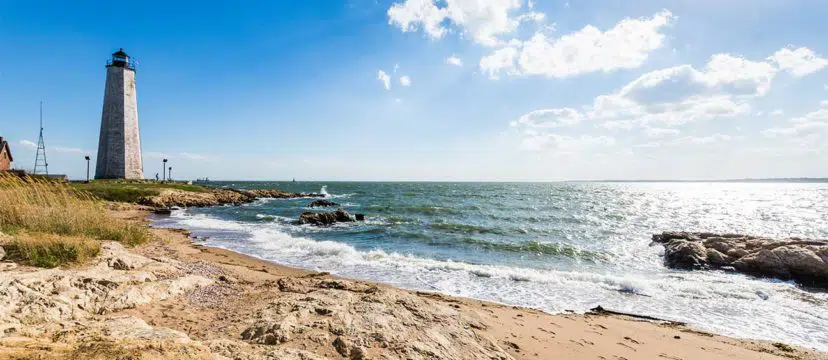 Connecticut has many different addiction treatment programs that use unique treatment methods like gardening, work therapy, and adventure therapy.
List Of Rehab Centers In Connecticut
The 10 best drug rehab centers in Connecticut offer comfortable environments with a wide range of treatment options.
These facilities have been chosen based on positive reviews, level of care, amenities, and successful treatment outcomes.
*The facilities on this page have been listed in alphabetical order
1. Connecticut Renaissance, Inc., Bridgeport, CT
Connecticut Renaissance offers three drug treatment programs, including a
dual diagnosis program, that serve men 18 years and older.
Treatment at this facility includes:
individual and group therapy
family counseling
psycho-educational programming
life skills training
Program length is based on individual need but is typically three to six months.
Location and contact info:
1120 Main St
Bridgeport, CT 06604
(203) 368-9755
2. The Connection, Inc., Middletown, CT
The Connection, Inc. helps individuals transitioning out of incarceration, provides outpatient and residential treatment, and offers family support services.
Location and contact info:
100 Roscommon Dr
Ste. 203
Middletown CT 06457
(860) 343-5500
3. Farrell Treatment Center, New Britain, CT
Farrell Treatment Center is a nonprofit facility that provides a 28-day residential treatment program for men.
Each individual is treated according to their needs, and the goal is to help men help themselves.
Therapies include:
mindfulness training
neurobiological interventions
relapse prevention
Every Sunday, family involvement is encouraged through a family education group.
Location and contact info:
586 Main St
New Britain, CT 06051
(860) 225-4641
4. High Watch Recovery Center, Kent, CT
Inpatient treatment programs at High Watch Recovery Center use the biopsychosocial model to evaluate individuals.
These programs are based on personalized treatment plans and follow the 12 steps to recovery.
High Watch believes that a long-term program of 100 days is ideal, but not always accessible.
After someone is in treatment for 30 days, they may apply to stay 45 more days free of charge.
Location and contact info:
62 Carter Rd
Kent, CT 06757
(860) 927-3772
5. Lebanon Pines, Lebanon, CT
Lebanon Pines is a long-term residential treatment program for men with a minimum stay of 90 days.
Treatment at this facility consists of:
work therapy
vocational training
addiction education
behavioral therapy
The goal of this program is to prepare men to live without drugs or alcohol and help them return to everyday life as a more productive and healthy individual.
Location and contact info:
37 W Town St
Lebanon, CT 06249
(860) 889-1717
6. Liberation Programs, Bridgeport, CT
Liberation Programs is a clinic dedicated to treating all those affected by substance abuse and addiction.
The core service of this facility is a residential program that welcomes pregnant and single mothers and their children so that families don't have to be separated while a mother receives treatment.
Liberation Programs also offers:
outpatient services for people 12 years and older
addiction education
relapse prevention programs
wellness outreach
Location and contact info:
399 Mill Hill Ave
Bridgeport, CT 06610
(203) 384-9301
7. Mountainside Treatment Center, Canaan, CT
Mountainside Treatment Center provides inpatient, outpatient, and extended care programs to those struggling with addiction.
Extended care programs consist of:
community living
work therapy
outpatient counseling
Residential programs are tailored to individual need and include:
counseling
addiction education
anger management
support for professionals in high-stress jobs
Location and contact info:
187 S Canaan Rd
Canaan, CT 06018
(860) 824-1397
8. Rushford at Stonegate, Durham, CT
Rushford at Stonegate and Rushford Academy are long-term residential rehab programs for boys ages 13 to 18.
These programs are built on the framework of counseling, education, and recreation.
The Rushford Academy School allows boys to continue their education while in treatment without the distractions and negative influences found in a traditional school setting.
Location and contact info:
459 Wallingford Rd
Durham, CT 06422
(860) 349-2043
9. Turnbridge, New Haven, CT
Turnbridge offers residential addiction treatment to young adults through gender-specific programs.
This rehab center empowers individuals to transform their lives in treatment by developing life skills, positive thinking, and self-esteem.
Recreation, fitness, and nutrition are important aspects of treatment, as well as continuing education.
Location and contact info:
189 Orange St
New Haven, CT 06510
(203) 937-2309
Find A Connecticut Rehab Center Near You Today
Finding a rehab center doesn't have to be overwhelming. Call our addiction treatment specialists today for help finding the best treatment center for you or a loved one.