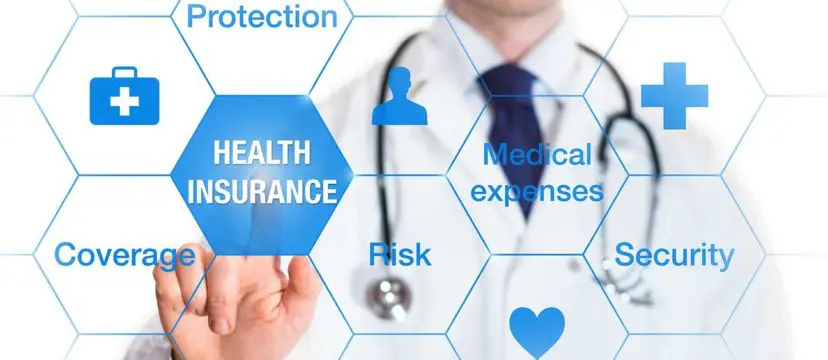 Suboxone (buprenorphine/naloxone) is an opioid analgesic frequently prescribed to treat heroin and opioid addictions as part of medication-assisted therapy.  Suboxone helps to suppress the debilitating symptoms and cravings during withdrawal, which enables people to get the most out of their addiction treatment.
How Much Does Suboxone Cost?
Without insurance, Suboxone can be a very expensive medication. An 8 mg dose can cost anywhere from $6-8 depending on the pharmacy. A good rule of thumb is that Suboxone usually costs $1 per milligram. A standard dose can be anywhere from 8-24mg per day when starting on a buprenorphine regiment. Having insurance is key to supplementing the cost of Suboxone.
The following factors contribute to the cost of Suboxone:
Pharmaceutical manufacturer
Insurance
Health Plan or Prescribing Clinic
Retail pharmacies
The cost of the medication is only one piece of the treatment that needs to be considered. The additional costs of physician visits and therapy should also be considered when deciding on an insurance plan. Another thing to consider is where you will receive treatment, at a private or public treatment center.
The Affordable Care Act now requires that most insurers cover addiction treatment benefits. And The Mental Health Parity and Addiction Equity Act (MHPAEA) of 2008, also requires health insurers provide the same level of benefits for behavioral health services, like addiction treatment, that they carry for primary care.
It is important to note, however, that not all insurance plans cover every available treatment medication, and some plans may limit the number of prescription refills covered during a medically-assisted treatment.
Are you or a loved one suffering from addiction?
Don't wait, get the best treatment options today!
Call Now: (888) 407-2072
Medicare & Medicaid Coverage Of Suboxone Treatment
There are many different state-funded policies and sub policies. It is possible that suboxone treatment may be covered under Medicare, if it is deemed medically necessary and a Medicare-certified (determined by the Department of Health and Human Services) treatment center is used.
Typically, Medicare does not cover the cost of prescription medication for outpatient treatment, however, it can cover the cost of suboxone treatment as a part of an inpatient or emergency treatment plan. This may only occur if the Medicare-certified treatment center had suboxone (buprenorphine) listed on a eligible medication and the individual received treatment at that facility.
Medicaid coverage is a bit different. Medicaid is one of the largest single payers of medications for the treatment of substance abuse and use disorders, according to SAMHSA. The coverage provided by Medicaid can vary state-to-state and can depend on whether the state's Medicaid plan is offered under managed care or HMO arrangements. Coverage in many states often comes down to prior authorization and medical necessity.
A review of Medicaid policies in 2013 noted that about 41 treatment programs recognized suboxone treatment as a treatment medication on their Preferred Drugs List, which is a requirement for Medicaid coverage.
Private Health Insurance
Private health insurance (PPO's and HMO's) may or may not cover all parts of the suboxone treatment. There are many factors that can determine coverage these include:
Medical necessity
Whether prescription medications are covered
If there is a co-payment required
If Suboxone (buprenorphine) is on the plan's approved medication list
If you have a healthcare plan that was purchased on the Healthcare Marketplace established as part of the Affordable Care Act, than it should cover cost of a reasonable treatment plan. This is especially true if you meet one or more of the following criteria:
Long history of drug abuse
Failed attempts at treatment
Official diagnosis of psychiatric disorders
Overall lack of internal support network
The following is a list of select insurance companies that generally cover the cost of Suboxone:
Blue Cross Blue Shield
Aetna
Humana
Cigna
UnitedHealthcare
Private Vs. Public Rehab Centers
There are a wide-range of treatment centers available in the U.S. today. The question of cost is the second most likely reason for someone who is suffering from addiction to not access treatment.
When considering addiction treatment, it is best to contact a handful of treatment centers to get an idea about the different treatment options, costs, and level of cart provided. This can sometimes seem like a lot to manage, because it can be exhausting to do the research but it is well worth the life-changing outcome.
Private treatment centers are privately owned facilities that can provide a home-away-from-home while you work through your recovery process. These are typically the first places the general public pictures in their mind when addiction treatment comes up.
Private treatment centers do accept health insurance as a way to pay for the services rendered at these facilities. Again, it is important to do your homework when picking a treatment center to attend. Each treatment center will have their own unique way of going about treating addiction and it is important that you believe in the way the center approaches addiction, or it could hinder your result.
There are a handful of benefits that private treatment centers offer. Typically there are many different treatment modalities offered such as, Nutritional IV Therapy, Hydrotherapy, Equine Therapy, and Naturopathic Detoxification, to name a few. Private care is also known for providing detoxification and separate treatment services at the same location.
There are also fewer people at private facilities, compared to their public counterparts, which helps ensure more personalized care. Private facilities often have the amenities to include individuals interests like yoga, hiking or mountain biking into their treatment plans.
Overall, treatment at a private facility will ensure the highest level of support and greatest individual care.
Public treatment centers are typically government or state-funded and can be a good option for those who do not have health insurance or do not qualify for assistance. Public treatment centers are in high-demand due to the current opioid crisis, which means there is a waitlist to enter into them that can last for months, delaying needed treatment.
Get Started On The Road To Recovery.
Get Confidential Help 24/7. Call Today!
(888) 407-2072
There are a lot of barriers to the treatment provided by public treatment centers as well. Due to the overcrowding, an individual might enter into and complete a detox program and then be put on another wait list for treatment, making it more likely for them to relapse.
The care provided by public treatment centers follows more of a one size fits all approach and will not be as personalised as the care found in private treatment centers. Where the numbers are specifically kept low in private care, group therapy can consist of as many as 40 people in a public treatment setting.
Due to being state-funded, there are more people going through treatment and fewer staff available at public treatment facilities. Sometimes, family and individual therapy cannot even be offered due to limited budget.
Another issue that comes up more often in a public treatment center is that many people are there, undergoing treatment, by court order. Because of this they may not be fully committed to healing and could be potential toxic to be around during your healing process.
Find A Suboxone Program That Accepts Your Insurance Today
Treating addiction is not an exact science, but over the years it has been shown that the more personal the treatment plan the more likely the person fighting addiction is to succeed. If you or someone you care about is dealing with opioid addiction and has been recommended the suboxone treatment, it is likely to be covered, at least in part, by your health insurance.
Once the line of communication is open and you begin to talk with various treatment centers regarding their treatment and associated costs, they will work with you to ensure that you get the necessary care at a price you're comfortable with.