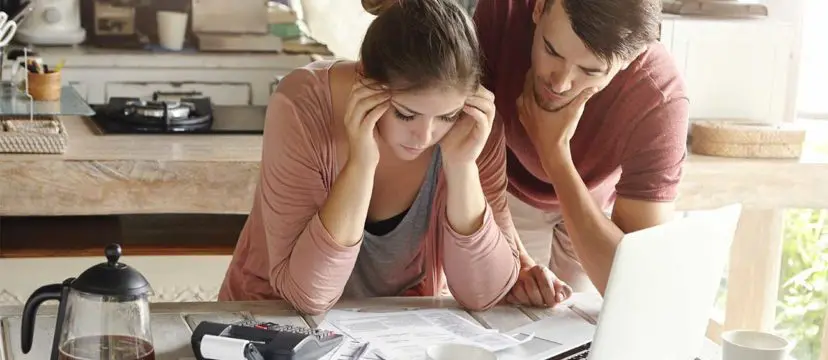 Can I Go To Rehab Without Insurance?
Even if you don't have insurance, there are still flexible payment options which could help you to obtain treatment for a drug or alcohol addiction, including financing and a variety of scholarships and grants.
Choosing a comprehensive treatment program is an investment in your future. Treatment can be costly, but so can an addiction, and of these, only one path grants you the opportunity to reclaim your life.
Without treatment, if an addiction continues, a person can spend massive amounts of money on drugs, the lifestyle which accompanies them, and the costs associated with addiction (medical bills, loss of job, etc.). In the long run, paying for treatment could not only save you money, it could save your life.
Finding The Right Addiction Treatment Program
According to the American Society of Addiction Medicine "Nearly 20.5 million Americans suffer from a substance use disorder (SUD), yet only 1 in 10 people with SUD receive treatment." One of the biggest reasons people refrain from seeking substance abuse treatment is due to financial reasons.
Are you or a loved one suffering from addiction?
Don't wait, get the best treatment options today!
Call Now: (888) 407-2072
The vast majority of individuals in need of inpatient treatment don't have enough money to pay for treatment up front. And even if a person is able to pay out of pocket, many people are only able to contribute a limited amount towards treatment, a fact which prevents many from obtaining the care they so desperately need.
If you only consider the cost of treatment, the quality of your care could be less, or you may find that your program doesn't last long enough. When faced with the price of treatment it can be tempting to choose the cheapest option. For this reason, some individuals may choose an outpatient program instead of inpatient drug rehabilitation, while others may settle for an inpatient program of lesser quality.
Either of these choices may reduce an individual's opportunity for success, healing, and long-term sobriety. Outpatient programs play an important role within the recovery process, however, for many who are confronting a serious addiction, they don't provide enough structure and treatment resources upon which to build a solid recovery.
Inpatient programs, while generally more expensive, provide greater access to addiction specialists, behavioral therapies, and other treatment methods which teach important recovery principles, coping methods, and relapse prevention skills.
Though cost should surely be a concern, it shouldn't be the only factor you take into account. There's an important distinction to consider when you're selecting a treatment program: your treatment needs should determine what type of program you need; your treatment should not be determined solely by what you're able to pay out of pocket.
Understanding and utilizing the following payment options could help you to have greater financial freedom when seeking a treatment program.
Paying For Drug And Alcohol Addiction Treatment
While insurance can be one of the best ways to make your treatment needs a reality, a large number of Americans remain uninsured. Fortunately, severals options exist which may be used separately or together to help you better cover the cost of treatment. These include:
Personal Savings Or Other Asset
It may be intimidating to consider liquidating your savings or other assets (such as stocks and bonds, 401K, or IRAs) for addiction treatment, but keep in mind building a solid recovery is the most important goal a person can have if they're facing a drug or alcohol addiction.
People save money these ways for a variety of things, including vacations or retirement, but remember if an individual cannot beat their addiction, their health and quality of life could become so compromised that they're not even able to enjoy these times. Additionally, addiction can be life threatening, so these resources won't do a bit of good if a person isn't around to use them.
Rehab Centers With Sliding Fees
A fair number of treatment facilities are considerate of financial hardships and recognize that some individuals do not make a high enough income to afford treatment. These facilities may offer a sliding fee scale, or reduced treatment cost, which is based on a person's income and, in many cases, other factors which affect a person's financial stability
Scholarships And Grants
Scholarships for addiction treatment are typically offered by a foundation, non-profit, or from the treatment facility itself. Many scholarships actually require that the applicant have either no insurance or be underinsured to the point their benefits aren't ample enough to cover treatment.
To apply, an individual must fill out an application. The application process may include a personal essay, documentation of a medical need for treatment, correspondence from medical professionals which supports this need, and an interview, among other qualifying criteria.
In addition to scholarship opportunities, funding through state or federal grants provides some individuals with yet another way to fund treatment.
Financing Options
Many treatment facilities work closely with lending institutions to provide treatment participants with financing for treatment. The exact specifications of these options may be dependent on a person's credit score. Some financing options don't require payment until after an individual has completed treatment, which is helpful for those people who have to stop working while in treatment.
Personal Bank Or Credit Union Loans
If you have a good credit score, you may be able to obtain an unsecured loan for treatment with a fairly low interest rate. If your score isn't high enough for this, you may be required to provide collateral for the loan, for example a vehicle.
Help From Families And Friends
As hard as it may be to ask, your friends and family members may be willing to lend you money for treatment. Some loved ones may even offer this assistance as a gift and investment in your future.
Many individuals may be hesitant to ask loved ones for financial assistance, but remember, addiction is often referred to as a family disease because it negatively impacts the addicted individual's family members as well. For this reason, choosing a comprehensive treatment program could potentially be life-changing for all parties involved.
Crowdfunding To Pay For Rehab
Technology has provided some individuals with an additional way to raise money for treatment: crowdfunding. Crowdfunding sites, like GoFundMe, can enable an individual or their loved ones to set up a site where they can receive donations for treatment.
Additional Ways To Raise Money For Rehab
If money is a concern, you may want to take a step back and look at your life to see if there's anything you can sell which could fund treatment. If you own a recreational vehicle, such as motorcycle, RV, or boats, you may be able to sell it so that you can put the money towards treatment. Jewelry, electronics, and even second homes or vehicles are other things worth considering for this purpose.
This can be a hard concept to wrap your head around, but don't forget, within an addicted state a person has little desire to enjoy anything beyond the drug of abuse. Reclaiming your life through recovery, so that you can once again enjoy it, should be your priority above all else.
Beyond these options, some programs will allow you to make payments for treatment versus paying in one lump sum, an arrangement which may your recovery goals more attainable. Healthcare or medical credit cards may also be used to pay for treatment; however, be forewarned: these cards often carry high interest rates.
State-Funded Rehab Centers May Be An Option
If you still don't feel that you're able to pay for treatment, even with these forms of help, or simply because they're not viable resources for you, there may be subsidized treatment options which could get you the care you need.
State-funded rehab centers provide free or low-cost treatment to individuals who can document financial need. An individual will also likely have to furnish proof of residency within both the state and US in addition to medical documentation of their addiction. These programs may provide detoxification, treatment, and recovery support services.
Choose Treatment To Reclaim Your Life
Confronted between the choice of choosing treatment or not, an individual should always consider what they have to lose. If a person continues down the path of addiction, their physical and mental health will begin to suffer, to the extent that illness and disease take over. Many forms of drug abuse can lead to death.
Get Started On The Road To Recovery.
Get Confidential Help 24/7. Call Today!
(888) 407-2072
A person's quality of life will also likely decline, a toll which is most frequently witnessed by detriment to a person's family, relationships, career, and/or educational pursuits.
Enrolling in a comprehensive and individualized treatment program offers you a measure of protection from these risks. It also gives you the greatest opportunity for the healing, stability, and improved health which are critical within a fulfilling, balanced recovery.
Contact our treatment specialists today for more information on how you can obtain treatment without insurance.