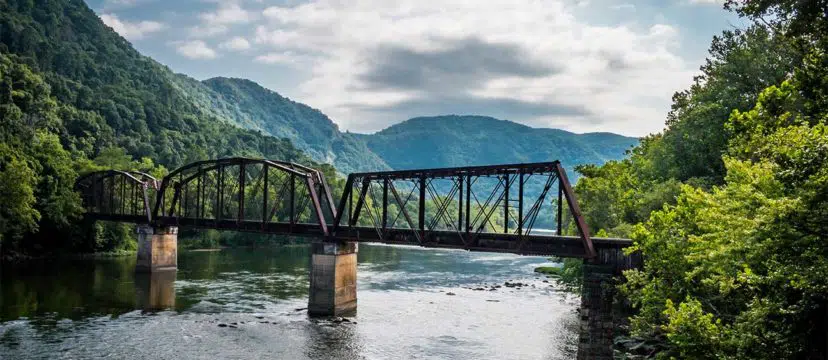 The 10 best drug rehab centers in West Virginia offer different levels of care, from outpatient counseling to short-term inpatient treatment to long-term residential programs. Each of the facilities listed provides comprehensive treatment for substance abuse, and many deal with other issues as well.
List Of West Virginia Drug Rehab Centers
These rehab centers were chosen as the best based on positive reviews, accreditation, a range of services, overall experience, and success rates.
​​*The facilities on this page have been listed in alphabetical order
1. Brian's Safehouse, Mt. Hope, WV
Brian's Safehouse offers inpatient addiction treatment for men that works through the 12-steps in about 12 months.
This Christian faith-based program includes:
individual and group therapy
family involvement
recreation
work therapy
home visits if appropriate
There is also a similar women's residential program called Sparrow's Nest.
Location and contact info:
368 Dearing Dr
Mt Hope, WV 25880
(304) 763-7655
2. Charleston Center, Charleston, WV
Charleston Center offers a comprehensive list of services to individuals seeking treatment for drug and alcohol abuse.
Treatment services include:
medically assisted detox
individual counseling
group therapy
12-step programs
Christian-based treatment
holistic therapies
This rehab center also offers outpatient care and medication-assisted treatment (MAT) with Vivitrol, Suboxone, and methadone.
Location and contact info:
400 Clendenin St
Charleston, WV 25301
(304) 840-0998
3. Chestnut Ridge Center, Morgantown, WV
Part of WVU Healthcare, Chestnut Ridge Center offers an intensive outpatient program (IOP) to those looking to recover from drug and alcohol addiction.
Group therapy, individual therapy, family therapy, and medical groups meet 3 days a week, usually for 3 months.
This rehab center also offers specialized treatment for opioid addiction, inpatient medical detox programs, and dual diagnosis treatment.
Location and contact info:
930 Chestnut Ridge Rd
Morgantown, WV 26505
(304) 598-6400
4. Jacob's Ladder, Aurora, WV
Jacob's Ladder has a residential drug and alcohol treatment program located at Brookside Farm, a historic and peaceful location.
Residents live in a house with a library and a large deck that is comfortable but not extravagant. Next door is the building where many treatment activities are held, such as music, art, and yoga.
Treatment may also include:
farm work
plenty of time outdoors
Location and contact info:
(304) 239-1214
5. Logan Mingo Area Mental Health (LMAMH), Logan, WV
Logan Mingo Area Mental Health (LMAMH) offers a short-term residential program for addiction treatment.
This program lasts 28 days and may be followed by the high-intensity eight-week outpatient program. The LMAMH continuum of care supports recovering individuals as they transition back to society and work to live substance-free.
LMAMH also offers medication-assisted treatment (MAT).
Location and contact info:
174 Mental Health Rd
Stollings, WV 25646
(304) 792-7130
6. Mid-Ohio Valley Fellowship Home, Parkersburg, WV
Mid-Ohio Valley Fellowship Home has inpatient addiction treatment facilities for men and women.
Wilson House provides a six- to 12-month residential program for men who have had legal troubles. Linda's House offers the same length program to women who struggle with homelessness or domestic violence.
Fellowship Home also has residential programs that allow men or women to bring their children with them to treatment.
Location and contact info:
1030 George St
Parkersburg, WV 26101
(304) 485-3341
7. New Hope Treatment Centers, Morgantown, WV
New Hope Treatment Centers provides holistic care for adolescents ages 12 to 21 with substance use disorders.
Treatment services include:
substance abuse education
medical assistance
psychotherapy
trauma-informed care
family involvement
There are six different gender-specific programs that are tailored to individuals who struggle with issues like learning disorders, sexual aggression, and behavioral problems, as well as those who want short-term treatment (30 days or less).
Location and contact info:
751 Benefactor Drive
Morgantown, WV 26501
(304) 974-3100
8. Prestera Center, Wayne, WV
Prestera Center is a mental health and addiction treatment center with a variety of addiction treatment services.
Treatment programs offered at this facility include:
outpatient services
residential programs
medical detox
DUI safety
recovery housing
medication-assisted treatment
Most services are offered to children, adolescents, and adults.
Location and contact info:
145 Kenova Ave
Wayne, WV 25570
(304) 272-3466
9. River Park Hospital, Huntington, WV
River Park Hospital is a 165-bed facility that provides behavioral health services to individuals of all ages.
The ROAD Co-occurring Disorders Program works with adolescents ages 12 to 18 who suffer from substance abuse and psychiatric disorders. Treatment is designed to treat both disorders in an integrated manner.
Location and contact info:
1230 6th Ave
Huntington, WV 25701
(304) 526-9111
10. Thomas Memorial Hospital, South Charleston, WV
Thomas Memorial Hospital offers a variety of mental health and substance abuse services including outpatient and inpatient treatment.
They accept referrals from judges, physicians, mental health professionals, judicial systems, businesses, and individuals. Their substance abuse services are coupled with psychiatric treatment.
Location and contact info:
4605 MacCorkle Ave SW
South Charleston, WV 25309
(304) 766-3600
Find West Virginia Addiction Treatment Near You
Finding addiction treatment doesn't have to be stressful. Our addiction treatment specialists are available 24/7 to answer any question and help you find the right treatment program for your needs. Call today to learn more.