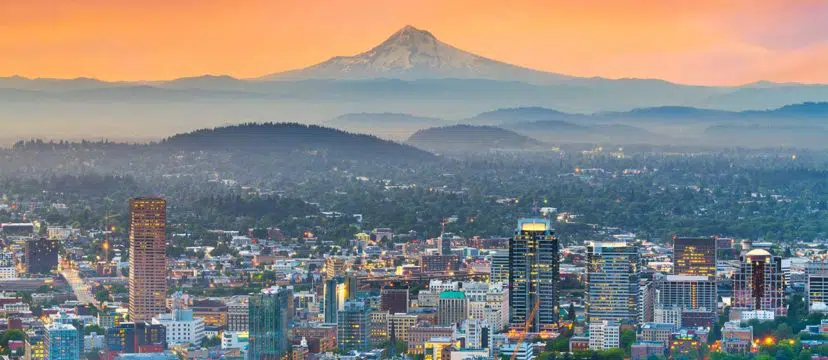 Many of the 10 best drug rehab centers in Oregon believe that it takes a whole-life change to overcome addiction.
List Of The Best Oregon Drug Rehab Centers
These facilities were chosen because of their exceptional services, favorable environments, qualified staff, and successful treatment outcomes.
*The facilities on this page have been listed in alphabetical order
1. Adapt: The Crossroads, Roseburg, OR
The Crossroads creates customized treatment plans for substance abuse, co-occurring disorders, and chronic pain management.
Residential treatment may begin with medical detox and includes:
cultural activities
recreation therapy
healthy nutrition
family support
behavioral therapy
Other services offered by Adapt include outpatient care, medication-assisted treatment for opioid addiction, and corrections treatment services.
Location and contact info:
3099 NE Diamond Lake Blvd
Roseburg, OR 97470
(541) 673-3469
2. Addictions Recovery Center, Medford, OR
Addictions Recovery Center (ARC) has a residential addiction treatment program that works to improve physical as well as mental health.
This program focuses on individual responsibility and learning life skills to prevent relapse.
ARC also offers:
day treatment
intensive outpatient treatment
transitional housing
Location and contact info:
1025 E Main St
Medford, OR 97504
(541) 779-1282
3. Awakenings by the Sea, Seaside, OR
Awakenings by the Sea is an inpatient and outpatient residential treatment facility for women that offers a calming setting for recovery from addiction.
Awakenings treats women in 4 phases, the first 3 consisting of 30 days and the last as aftercare or outpatient treatment.
Each phase is tailored to the specific needs of the individuals.
Location and contact info:
1325 N Holladay Dr
Seaside, OR 97138
(503) 738-7700
4. Best Care Treatment Services, Redmond, OR
Best Care Treatment Services provides residential and outpatient treatment to those with addiction.
Treatment programs at this facility include:
mental health therapy
pain management
They also offer support before entering rehab as well as continued support after leaving.
Location and contact info:
676 NE Maple Ave
Redmond, OR 97756
(541) 504-9577
5. Bridgeway, Salem, OR
At Bridgeway, clients can participate in residential, outpatient, and corrections treatment in a variety of programs.
Clients in residential treatment work through 35 hours of active therapy each week, while outpatient treatment lasts up to 90 days, with 5 hours of active therapy each week.
The corrections services program aims to help past offenders lower their risk of reoffending.
Location and contact info:
3325 Harold Dr NE
Salem, OR 97305
(503) 363-2021
6. De Paul Treatment Centers, Portland, OR
This treatment center serves men, women, and youth who struggle with substance abuse.
Treatment programs at this facility include:
medical detox
day treatment
outpatient treatment
DUI education
pain management
De Paul Treatment Centers also provides evidence-based family therapy for both individuals and groups.
Location and contact info:
1312 SW Washington St
Portland, OR 97205
(503) 535-1151
7. Dragonfly Transitions, Klamath Falls, OR
Dragonfly Transitions is a six to 12-month residential treatment program for young adults with behavioral health issues.
Many individuals in this program struggle with co-occurring substance abuse and mental health disorders such as:
anxiety
mood disorders
PTSD
stress and trauma-related disorders
Dragonfly Transitions helps people find balance and learn life skills while keeping up with their education.
Treatment includes groups like a book club, sex education, nutrition, meditation, and art therapy.
Location and contact info:
901 Main St
Klamath Falls, OR 97601
(541) 850-0841
8. Eastern Oregon Alcoholism Foundation, Pendleton, OR
Eastern Oregon Alcoholism Foundation (EOAF) offers medically monitored detoxification, residential addiction treatment, transitional housing, and community services.
The inpatient rehab program begins with a bio-psychosocial assessment to create an appropriate treatment plan for each individual.
EOAF also provides a parenting program and allows both men and women to bring their children to treatment with them.
Location and contact info:
216 SW Hailey Ave
Pendleton, OR 97801
(541) 276-3518
9. Pacific Ridge, Jefferson, OR
Pacific Ridge is a residential drug and alcohol rehab center with a home-like environment and a natural, peaceful setting.
Individualized treatment plans at this facility include:
individual and family therapy
exercise
recreation
substance abuse education
This program also offers chaplain services, follows the 12-steps to recovery, and encourages family involvement.
Location and contact info:
1587 Pacific Ridge Ln SE
Jefferson, OR 97352
(503) 506-0101
10. Serenity Lane, Eugene, OR
This not-for-profit treatment center offers inpatient, outpatient, and residential services to those 18 and older struggling with alcohol and drug abuse.
Clients can receive medical treatment if needed to aid in their recovery, including prescriptions for medically managed opiate withdrawal.
They also provide counseling and support to children and family members of those enrolled in one of Serenity Lane's treatment programs.
Location and contact info:
4211 W 11th Ave
Eugene, OR 97402
(541) 249-7730
Find Oregon Addiction Treatment Near You
Whether you are looking for treatment for yourself or a loved one, we can help. Our addiction treatment specialists are available to answer all of your questions and help you find the right treatment program. Call today to learn more.