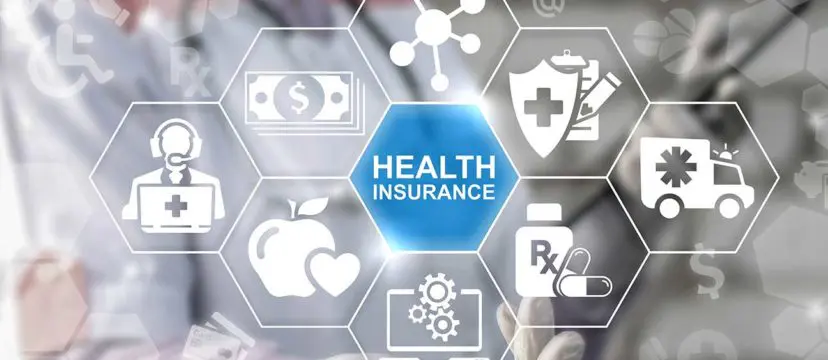 Insurance Coverage For Inpatient Drug Rehab
There are many insurance options for people seeking addiction treatment at an inpatient drug rehab center. Whether you have group, private, or public insurance, you can find an inpatient drug rehab center that accepts your plan, and may work with you on paying for rehab.
In decades past, insurance companies did not always provide coverage for addiction—it was not considered a condition that needed medical treatment and care. We now know that addiction is a chronic disease of relapse which requires long-term management, and insurance companies are required to provide coverage for addiction to the same degree as other serious medical conditions.
Addiction can have effects on a person's mental, psychological, and emotional health, changing behaviors and damaging personal and professional aspects of a person's life. Healthcare providers and substance abuse treatment specialists alike work to adequately treat addiction, providing addicted individuals with the foundation they need to recover.
If you're looking at an inpatient drug rehab program, you may have already learned that treatment can get pricey. Addiction affects so many aspects of a person's health. Treating it requires an extensive, comprehensive program that is customized to a person's individual needs, so the costs add up.
With insurance, though, this price can be considerably reduced. Many treatment centers will also work with individuals and their families to create a payment plan, such as a sliding fee scale, to cover the costs of rehab not covered by insurance.
Figuring out which plan you have, what portion of your rehab stay will be covered by your plan, and selecting an inpatient drug rehab program that works with your plan are some of the first, and most important, steps in entering drug rehab.
Are you or a loved one suffering from addiction?
Don't wait, get the best treatment options today!
Call Now: (888) 407-2072
Types Of Insurance Coverage
There are three major types of health insurance plans: group, public, and private. If you are unsure what type of coverage you have, you can contact your provider or speak with a treatment specialist to find out.
Understanding your type of coverage is necessary, as it may affect your decision in selecting an inpatient drug rehab center. Depending on your type of coverage, you may have to choose between a public or private institution, a decision that may greatly affect your recovery outcome.
Group Insurance
Group insurance plans are coverage plans offered to a particular group and its members, such as plans offered by an employer as part of a benefits package, or plans available through member associations.
If you have a group insurance plan, your employer may offer you a choice of health benefits packages among several providers, pay for all or part of the package, and deduct your portion of the premiums from your pay each month or pay period.
Coverage from group insurance plans may vary greatly from plan to plan. Blue Cross Blue Shield of Michigan explains, "All health plans for individuals and businesses with fewer than 50 full-time equivalent employees cover the same 10 essential health benefits. But if your employer has 51 or more full-time equivalent employees, they have more say in what your plan does and doesn't cover."
If your group plan does provide coverage for addiction drug rehab, you will be able to seek treatment and secure coverage for the cost of rehab. Many people entering an inpatient drug rehab center may be taking time off from work to do it, and may feel ashamed or guilty about taking advantage of their benefits to seek treatment.
Yet coverage providers are required to regard coverage for addiction treatment services in the same way as treatment for other chronic illnesses. Likely, you wouldn't feel ashamed to use your coverage to pay for recovery due to hospitalization from diabetes or cancer. Addiction is also a chronic disease, which can be life-threatening, cause hospitalization, and which requires long-term management to avoid relapse.
Entering addiction recovery, and utilizing your own insurance to do so, is not a weakness but a point of strength and empowerment.
Drug And Alcohol Rehab Centers That Accept Medicaid/Public Insurance
If your current insurance plan does not provide coverage for inpatient drug rehab, you may be eligible for a public insurance plan. For people who have no other way to seek residential addiction recovery, public insurance may provide them with options to secure treatment.
Public insurance plans are those provided by the federal government to those who qualify and meet eligibility requirements. These plans include the following:
Medicaid: "a joint federal and state program that, together with the Children's Health Insurance Program, provides health coverage to over 72.5 million Americans, including children, pregnant women, parents, seniors and individuals with disabilities."—Medicaid.gov
Medicare: a federal health insurance program for persons age 65 or older, some younger people with disabilities, and people with End-Stage Renal Disease (ESRD)
Both Medicaid and Medicare cover nearly all health care costs, though people with these plans may have to pay for some portion of certain services. These public plans are not accepted by every healthcare provider, and this extends to inpatient drug rehabs.
If you have a public insurance plan (such as MassHealth in Massachusetts), you may have to enter a residential addiction recovery program at an institution which accepts your plan, a public rehab center, or may be limited to local or outpatient services.
Paying For Rehab With Private Insurance
Private insurance plans are those you seek independently. They may be offered to you for purchase through an employer, or you may seek your plan through an insurance agent. Though private insurance may cost your more out-of-pocket in comparison to public insurance, you have more options available for inpatient drug rehab with a private plan.
Private plans, also called individual plans, may be paid for in part by your employer, or you may have to pay for them on your own. Premiums for private plans may be expensive, but private plans have the advantage of allowing you more access to a number of inpatient drug rehabs.
Some private plans work within a specific network. These are called managed care plans, and there are a few different types of these private insurance plans, including:
Health Maintenance Organizations (HMOs): Typically, these plans only pay for your addiction treatment services if they are sought within their list of specified care providers.
Preferred Provider Organizations (PPOs): These plans usually cover more or most of your rehab costs if you seek care within the network, but will provide some out-of-network coverage.
Point of service plans: this type of plan allows you to choose between HMO and PPO for your health care services with each medical need.
While private plans may cost you more overall, these plans may pay a significant portion of your rehab costs, saving you money in the long run for addiction recovery. Depending on your plan, you may receive coverage for 60 to 80 percent of rehab costs.
Overall rehab costs before any payments or coverage can cost tens of thousands of dollars for private, inpatient drug rehab, so having a private insurance plan prior to entering drug rehab may be a major financial advantage.
Major Private Insurance Carriers That Cover Addiction Treatment Programs
The following insurance providers may cover up to 100 percent of an inpatient rehab stay:
Anthem
Cigna
Kaiser Permanente
Magellan
Molina
WellCare
Other Ways To Pay For Rehab
If you do not have a private or group insurance plan, are ineligible for public insurance, or choose not to use your insurance, there are other ways to pay for treatment.
Cash Pay
Cash pay, or private pay, allows you to personally pay for inpatient drug rehab. People choose this method if they don't have insurance, or if they choose not to use their insurance coverage. Some people want to attend a specific rehab center because of its location, luxurious accommodations, or the types of treatment modalities offered.
People who choose cash pay may enter a payment agreement using a sliding fee scale, or may even pay based on income, if they qualify.
Certain types of insurance plans may place restrictions on where you can attend drug rehab, but if you pay privately you can choose your rehab center. Why is it important to attend a specific rehab? Removing addicted individuals from their environment of abuse greatly affects the recovery outcome.
Scholarships And Grants For Drug And Alcohol Rehab
Some people are not eligible for public insurance, yet have no way to pay for drug rehab. Financial restrictions often keep people from seeking the help they need in addiction recovery.
Yet everyone should have access to adequate treatment in an inpatient drug rehab center. People who attend treatment, and complete a recovery program, are more likely to stay substance-free, quit behaviors affected or changed by substance abuse, and avoid relapse.
Grants and scholarships for inpatient drug rehab are available for people who have no other financial resources. Some are provided by the Substance Abuse and Mental Health Services Administration (SAMHSA), or the Sobriety Optimization League (SOL), and some are specific to the rehab which provides them.
If you are considering not attending rehab due to lack of funds, contact a treatment specialist first to see what options are available to you.
Which Inpatient Drug Rehab Centers Will Take My Insurance?
Inpatient drug rehab centers vary on which insurance plans they accept. Some private rehab centers may accept Medicaid, for example, while others may not.
In order for inpatient drug rehabs to accept public (government-funded) insurance, they may have to meet certain requirements or undergo certain constraints pertaining to the types of treatment offered, number of providers per client, and a number of other regulations.
Many private inpatient drug rehab centers strive to provide clients with the best chance at overcoming addiction, skills to manage addiction long-term, and resources for aftercare that foster relapse prevention. That's why it's important to have access to an array of evidence-based treatment modalities.
Get Started On The Road To Recovery.
Get Confidential Help 24/7. Call Today!
(888) 407-2072
In a public drug rehab, you may not be able to find the same level of care or variety of treatment options. Public rehabs are funded by the government, which means they are under strict financial and other regulations. They also tend to have long waitlists for treatment openings.
Public rehab can be a viable treatment option for addicted individuals who have no access to insurance coverage, or have public insurance coverage. People who have group or private insurance plans may have their choice of inpatient drug rehab programs from which to choose.
Having access to some of the best residential addiction recovery programs available may provide you with the greatest chance of recovery success.
Find An Inpatient Rehab Center That Accepts Your Insurance Today
Insurance plans can be difficult to understand, but are a necessary proponent of entering an inpatient drug rehab. If you or a loved one need help understanding your insurance plan, or have questions about treatment, call one of our treatment specialists today at OpioidTreatment.net.