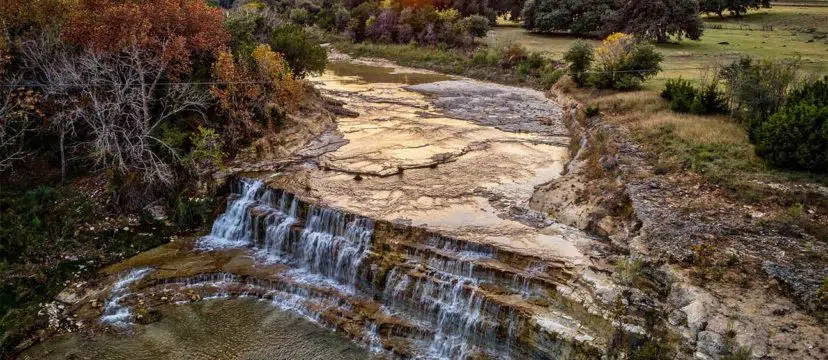 When it comes to choosing the best rehab center, there are a few key things to look for: knowledgeable professionals, personalized care, affordability, and lasting results.
List Of Texas Rehab Centers
This list of the 10 best drug rehab centers in Texas is based on these criteria as well as positive alumni reviews. Each of these facilities has something unique to offer and has helped many Texas residents find freedom from addiction.
*The facilities on this page have been listed in alphabetical order
1. The Arbor, Georgetown, TX
The Arbor drug rehab in Georgetown has a 90-day inpatient program that focuses on the individual.
With art therapy, an equine program, and a gender-specific environment, this intensive, 12-step alcohol and substance abuse program has the exact solution for anyone who enters their doors.
This facility also features:
dual diagnosis care
behavioral disorder treatment
day school
family program
12-month aftercare support system
Location and contact info:
1443 Co Rd 103
Georgetown, TX 78626
(866) 426-9505
2. Cenikor Foundation, Fort Worth, TX
At the Cenikor Foundation, you will find long-term inpatient treatment that uses both peer influence and clinical counseling to help those who are willing to change.
One of the best features is the Workforce Development program that aims to help residents find a stable career through education and employment preparation.
Location and contact info:
2209 S Main St
Fort Worth, TX 76110
(817) 921-2771
3. Healing Springs Ranch, Tioga, TX
Rather than addressing addiction as the problem, this residential treatment program looks at emotional troubles that may cause addiction.
Through education and expressive therapies, Healing Springs Ranch helps individuals deal with unresolved issues and find emotional balance.
Location and contact info:
100 S. Texas St
Tioga, TX 76271
(866) 656-8384
4. Nova Recovery Center, Wimberley, TX
Nova Recovery Center realizes that every single person who enters their doors is an individual and they are dedicated to treating them as one.
This center takes a holistic approach to recovery and has an intimate feel to help make recovery as stress-free as possible.
Location and contact info:
601 Old Oaks Ranch Rd
Wimberley, TX 78676
(512) 955-5510
5. Origins Recovery Center, South Padre Island, TX
Origins Recovery Center is a state-of-the-art addiction treatment facility with luxurious accommodations.
This facility is individual-focused and offers gender-specific treatment with a low patient-to-staff ratio.
Unafraid to embrace the newest treatment science, Origins combines traditional methods with new treatment and is even pet-friendly.
Location and contact info:
4405 Padre Blvd
South Padre Island, TX 78597
(844) 820-7391
6. The Recovery Center, Wichita Falls, TX
Accredited by the Joint Commission, the Recovery Center specializes in treating co-occurring substance use disorders and gambling addiction.
Its residential, partial hospitalization, and outpatient programs use the 12-steps to recovery in a spiritual context.
Treatment includes:
individual therapy
group therapy
family counseling
At The Recovery Center, treatment is customized to meet individual needs.
Location and contact info:
2501 Taylor St
Wichita Falls, TX 76309
(940) 761-3034
7. Serenity House, Abilene, TX
Serenity House provides inpatient and outpatient addiction treatment to adults.
These programs follow the 12-steps and involve:
individual counseling
group therapy
substance abuse education
Serenity House also has a residential program for teens (Bridges Young Adult Treatment Program) that teaches coping skills, encourages peer support, and connects young people with community resources for career training, education, and other needs.
Location and contact info:
1546 N 2nd St
Abilene, TX 79601
(325) 673-6489
8. Stonegate Center, Azle, TX
Stonegate Center has two residential addiction treatment facilities: one for men and one for women.
The women's facility has a low ropes course and both locations offer plenty of opportunities for recreation and exercise. The programs are faith-based and use the 12-steps as a foundation of treatment.
Other aspects of residential treatment at Stonegate are gourmet meals, individualized care, and a Master's level clinical staff.
Location and contact info:
7510 FM 1886
Azle, TX 76020
(817) 398-3998
9. Touchstone Ranch Recovery Center, Hico, TX
Based on a horse ranch in the middle of Texas, Touchstone Drug Rehab Ranch in Hico offers a unique form of recovery. By practicing Equine Therapy, the facility encourages clients to form personal bonds with animals and learn more about themselves in the process.
Through combining Equine Therapy with other more traditional services such as detoxification, dual diagnosis, and 12-step recovery, they offer a program that is both unique and effective.
Location and contact info:
15751 US-281
Hico, TX 76457
(254) 918-2009
10. Vertava Health Of Texas, Scurry, TX
When it comes to addiction treatment, Vertava Health of Texas offers everything you need.
This facility is staffed by licensed, certified clinicians, and you'll receive only the best quality of care. Each program is tailored to fit the specific needs of the individual, and program participants can heal in comfort and tranquility at Vertava.
Location and contact info:
6950 Shady Ln
Scurry, TX 75158
(469) 721-6621
How To Find Addiction Treatment In Texas
Finding a rehab center in Texas doesn't have to be stressful. Our addiction treatment specialists are available to answer your questions and help you find the best treatment solution for your situation. Call today to learn more.