Addiction In The LGBT Community
People within the LGBT community often face a host of life stressors like discrimination, social stigma, harassment, and violence. Because of these challenges, LGBT populations are at increased risk of developing a substance use disorder (SUD). Thankfully, many rehab centers offer special LGBT programs to provide comfort and safety, along with a community of shared experience, to help people heal and grow during recovery.
Here are the 10 best LGBT friendly rehab centers in the United States:
1. Willow Springs Recovery: Bastrop, Texas
Willow Springs Recovery sits on a beautiful 38 acres in a quiet setting about 30 miles southeast of Austin, Texas. The rehab center is open to all individuals struggling with addiction, regardless of sexual orientation or identity, and offers individual treatment plans customized to the specific needs of the person.
The rehab center provides medical detox, inpatient treatment, and outpatient treatment services. Their inpatient treatment services come with a 24/7, around the clock medical team, specialized dual diagnosis programs, medications, group and individual therapy sessions, and much more. Willow Springs also provides holistic or alternative therapy for people with open hearts and minds, featuring music therapy, meditation, and yoga.
Are you or a loved one suffering from addiction?
Don't wait, get the best treatment options today!
Call Now: (888) 407-2072
2. Sunflower Wellness Retreat: Osawatomie, Kansas
Sunflower Wellness Retreat is located just outside Kansas City in a warm and tranquil environment providing freedom from the hustle and bustle of everyday of life. With 12 acres of serene countryside, the rehab center is private and welcoming to any person suffering from addiction.
Sunflower Wellness Retreat specializes in cocaine, alcohol, and prescription drug abuse. Featuring a clinical curriculum with daily classes and cognitive behavioral interventions, a person will also have access to physical fitness activities, 12-step programs, expressive art, and peer mentoring. By focusing on the individual as a unique person with their own history and world-view, the rehab center motivates every person to reach their goal of living a sustainable and healthy lifestyle.
3. Pride Institute At Fort Lauderdale Hospital: Fort Lauderdale, Florida
Pride Institute at Fort Lauderdale Hospital was founded in 1986, and is proud to offer specialized services for treating substance abuse within the LGBT community. At Pride Institute, LGBT is the norm, and a person will never feel stigmatized, out of place, or alone. Surrounded by people with shared experience, this community of friends provides hope to break free from substance abuse and live life without the weight of addiction.
The Pride Institute is staffed with a variety of professionals, including nurses, therapists, and doctors. Addiction therapists are on hand to address the most personal issues, offering recreational therapy, group and individual therapy, and family therapy to help people achieve balance and live happy, productive lives.
4. Blue Tiger Recovery: Palm Springs, California
Blue Tiger Recovery has developed a specialized LGBT treatment program to deal with one of the major issues within the LGBT community: addiction. This center understands the unique struggles of what it's like to be gay, bisexual, or trans, and acknowledges substance abuse isn't the only issue a person may struggle with.
At Blue Tiger, issues like identity trauma and mental illness are approached head on to treat the person holistically, or as a whole. Coming from a place of understanding within the unique circumstances of LGBT life, staff at Blue Tiger are knowledgeable, compassionate, and affirming. They offer a wide range of services, including couples workshops, crystal meth and sex addiction fusion treatment, and a variety of substance abuse therapies.
5. Desert Hope: Las Vegas, Nevada
Desert Hope, located in the vibrant destination city of Las Vegas, is a resort-like rehab center with a welcoming and elegant environment. The modern charm and beauty of the center allows a person to escape the challenges of daily life and live in comfort and safety during treatment. Focusing on mind, body, and spirit, Desert Hope provides a personalized treatment plan to help a person overcome all aspects of their addiction.
All programs are open to both men and women, straight or gay, and anyone suffering from addiction and other co-occurring disorders. The rehab center offers residential and outpatient care, 12-step programs, dual diagnosis treatment (co-occurring disorders), and a well-trained staff to care for and help a person achieve balance and freedom from addiction.
6. Lotus Place Recovery: Orange County, California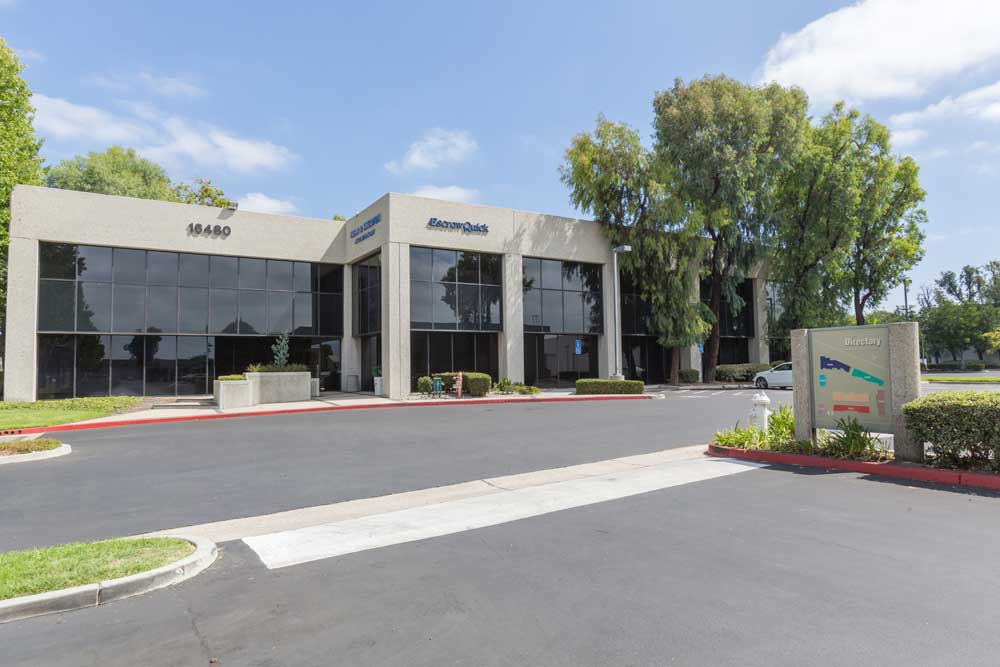 Lotus Place Recovery strives to address the unique challenges each individual faces on their journey toward recovery. The rehab center provides an LGBT program offering customized treatment and care for the LGBT community. Lotus Place has created a safe and warm environment filled with empathy for the mental and emotional struggles of LGBT persons.
Believing every person has a right to a meaningful existence without the need for drugs or alcohol, Lotus Place has seen success by providing customized treatment plans for people who identify as LGBT. The LGBT program offers support and shared circumstances to ensure a person has the best chances for recovery and sobriety in the long-term.
Get Started On The Road To Recovery.
Get Confidential Help 24/7. Call Today!
(888) 407-2072
7. Northpoint Recovery: Portland, Oregon
Northpoint Recovery offers a variety of treatment programs for people within the LGBT community. The rehab center acknowledges LGBT persons may face stigma and be treated with a lack of respect, which may lead to substance abuse. If suffering from substance abuse, it's essential a person find the treatment that's right for them.
LGBT specialized treatment matters for overcoming addiction, and Northpoint Recovery focuses on overall health and wellness. Northpoint Recovery provides the individualized focus a person needs to manage addiction, and offers an inpatient program staffed with trained professionals, along with 24 hour support, to give an LGBT person the attention and care they deserve.
8. Monarch Shores: Capistrano, California
Monarch Shores provides luxury rehab in beautiful Orange County, California. Located off the Pacific Coastal Highway, Monarch Shores offers a judgement free environment catered to the specific needs of the LGBT community. Staffed with counselors with their own history of addiction and challenges as LGBT people, patients can talk about deep personal issues without the fear of stigma or judgement.
In addition to understanding the unique challenges of substance abuse within the LGBT community, Monarch Shores provides luxury accommodations to make treatment and recovery more comfortable. The rehab center features stunning ocean views, spa treatments, art therapy, acupuncture therapy, and yoga to help ease both mind and body during recovery.
9. Michael's House: Palm Springs, California
Michael's House understands the need for specialized LGBT addiction treatment by offering support and care during recovery. The rehab center provides a unique LGBT program as part of their gender-specific programs for men and women. Their goal is not to separate populations, but to provide a safe and comfortable environment to address mental health and addiction, while still remaining part of the larger population.
Care and compassion go a long way in addiction treatment, and Michael's House wants a person to process their negative experiences and trauma in a healing and warm environment. Each week, a person can attend two LGBT themed support groups to promote understanding and growth. With special programs and therapies, Michael's House is an LGBT affirmative place to provide therapeutic resolutions to live a balanced and fulfilling life.
10. Greenhouse Treatment: Grand Prairie, Texas
Greenhouse Treatment offers a variety of treatment options to serve every population, including the LGBT community. They use a curriculum called Embracing Change: Recovery For Life, and provide services including group therapy, individual therapy, family therapy, cognitive behavioral therapy (CBT), expressive arts therapy, and wellness focused groups.
Holistic therapy is also offered at Greenhouse, and likely provides LGBT persons with a friendly and non judgemental environment conducive with healing and recovery. Treating the person as a whole means approaching all mental health issues and traumatic experiences through a variety of therapies including yoga and meditation.
Find The Right LGBT-Friendly Rehab Center Today
Many issues LGBT persons face, like guilt or fear of social stigma, prevent them from seeking treatment for substance abuse. By attending an LGBT friendly rehab center, a person is likely to feel safe and accepted for who they are, without fear of judgement or harassment, so they can focus on healing and recovery. Call now to speak with an addiction specialist trained to help guide you or your loved one into the right LGBT treatment program today.
*** OpioidTreatment.net is not affiliated with any of the treatment centers listed on this page. This article was put together as a resource for individuals looking to get help in the LGBT+ community.***