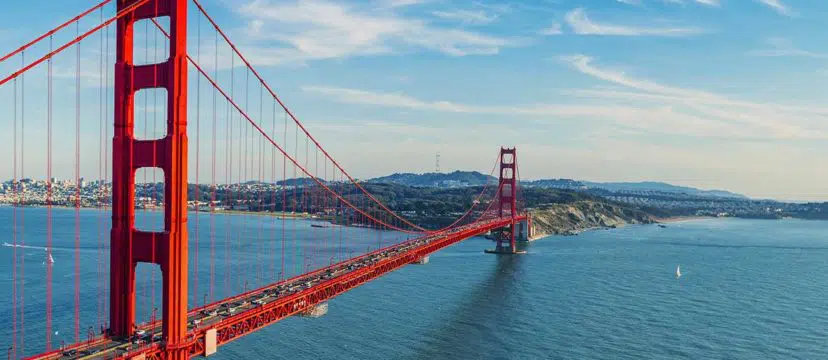 There are many quality addiction treatment facilities in California, but with so many options, it can be hard to choose the right one.
List Of California Rehab Centers
Picking the best rehab center for you or your loved one is an essential step in a successful recovery.
In order to provide you with the best treatment options, we have chosen these rehab centers based on:
staff experience
treatment success
customer experience
accommodations
*The facilities on this page have been listed in alphabetical order
1. Akua Mind and Body, Newport Beach, CA
Akua Mind and Body provides medically monitored detox programs that are gender specific.
Treatment services at this facility include:
healthy nutrition
yoga
psychotherapy
Once detox is complete, individuals enter a gender-specific residential program that uses therapies such as:
life skills training
relationship counseling
health lectures
mindfulness-based relapse prevention
Location and contact info:
20271 SW Birch St
Suite 200
Newport Beach, CA 92660
(949) 288-8945
2. Bayside Marin, CA San Rafael, CA
Residential addiction treatment programs at Bayside Marin specialize in co-occurring disorders.
The goal of treatment is to get to the root cause of addiction and provide individuals with the skills needed to prevent future relapse.
Treatment programs at this facility combine many evidence-based therapies such as:
motivational interviewing
meditation
art
music
yoga
nutritional support
behavioral therapy
Location and contact info:
718 4th St
San Rafael, CA 94901
(415) 532-1127
3. The Haven at Pismo, Grover Beach, CA
The Haven is a luxury drug and alcohol rehab center that provides a comfortable environment and optimal amenities to individuals in recovery.
The residential addiction treatment program at The Haven is holistic and offers dual diagnosis treatment along with experiential therapies, physical health care, family counseling, and recreation.
Location and contact info:
391 Front St E
Grover Beach, CA 93433
(805) 202-3440
4. The Hills, Los Angeles, CA
The Hills combines professional addiction treatment with luxury facilities.
The main facility is a gated community that sits on three and a half acres of land and, as the name suggests, is a stunning hillside location.
This rehab center offers:
individual and group therapy
educational services
private detox
professionally catered meals
Location and contact info:
8207 Mulholland Dr
Los Angeles, CA 90046
(844) 915-0287
5. Hoag Recovery Center, Irvine, CA
The Hoag Recovery Center offers a professional and intensive rehab experience, starting with medically-supervised detoxification.
This rehab center does not only treat addiction, it helps individuals in all aspects of life.
Features of Hoag Recovery Center include:
a sober living home
access to day school
Location and contact info:
16200 Sand Canyon Ave
Irvine, CA 92618
(888) 491-7124
6. Hope by the Sea, San Juan Capistrano, CA
Hope by the Sea is a residential addiction treatment center located near the Pacific Ocean.
This luxury rehab facility offers unique therapies such as:
role-playing
Gestalt therapy
team sports
Treatment programs are gender-specific and work to improve self-esteem, self-awareness, and accountability as well as help individuals regain control over their lives.
These programs focus on all aspects of an individual's health through:
healthy nutrition
fitness
meditation
psychotherapy
Location and contact info:
33171 Paseo Cerveza
San Juan Capistrano, CA 92675
(866) 930-4673
7. Northbound Treatment Services, Newport Beach, CA
Northbound Treatment Services has gender-specific treatment programs that address the unique needs of men and women struggling with addiction.
These holistic treatment programs use the 12 steps, addiction education, and experiential therapies to prepare individuals for life without substance use.
Northbound has a Collegebound program for those seeking a higher education and a Careerbound program for those in need of employment assistance.
An optional Christian-based rehab track is also available for those who prefer a religious recovery experience.
Location and contact info:
3822 Campus Dr
Suite 200
Newport Beach, CA 92660
8. Soba Recovery Center, Malibu, CA
Soba Recovery Center offers personalized recovery plans to help individuals approach addiction head on.
Treatment at this facility boasts a small client-to-therapist ratio, holistic therapy, and an effective aftercare program.
Location and contact info:
22669 Pacific Coast Highway
Malibu, CA 90265
9. Sober Living by the Sea, Newport Beach, CA
Sober Living by the Sea is a small residential community with a luxury environment.
Treatment programs at this facility are:
personalized
gender-specific
These programs work to improve physical, mental, and spiritual health with exercise, meditation, self-esteem building, and a healthy diet.
Location and contact info:
1901 Newport Blvd
Costa Mesa, CA 92627
(800) 647-0042
Find A California Rehab Center Near You
Whether you are looking for treatment for yourself or a loved one, we can help.
Call our addiction treatment specialists today for help in choosing the best rehab center.