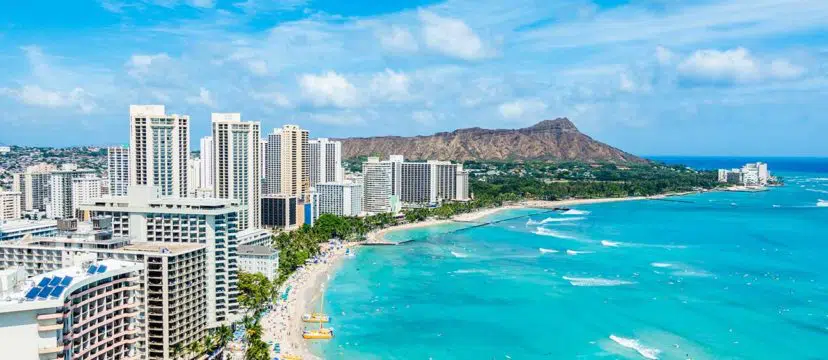 This list of the 10 best drug rehab centers in Hawaii was created based on positive reviews, the range of services, qualifications of staff, and successful treatment options.
Many of these addiction treatment programs use cultural components in addition to Western techniques to provide unique and relevant care to Hawaii residents.
List Of Hawaii Drug Rehab Centers
Many of the facilities listed below offer short and long-term inpatient treatment, dual diagnosis care, and more.
*The facilities on this page have been listed in alphabetical order
1. Aloha House, Maui, HI
The inpatient rehab program at Aloha House gives individuals a "time out" from everyday life so they can focus on recovery.
This rehab program provides:
addiction education
psychological services
aftercare support
Aloha House also runs a sober living program to help ease the transition into society as well as an outpatient program to those who need additional care.
Location and contact info:
200 Ike Dr
Makawao, HI 96768
(808) 579-8414
2. The Bobby Benson Center, Kahuku, HI
The Bobby Benson Center has a residential addiction treatment program for youth struggling with substance use and addiction.
This facility encourages family involvement and offers trauma-informed care that allows individuals to choose to follow the 12-steps or a Self Management and Recovery Tools (SMART) program.
This holistic treatment plan includes opportunities for sober fun and family healing.
Location and contact info:
56-660 Kamehameha Hwy
Kahuku, HI 96731
(877) 393-7555
3. The Exclusive Hawaii, Kauai, HI
The Exclusive Hawaii is a private luxury drug rehab and alcohol treatment center.
Their Core Belief Restructuring (CBR) treatment is a cutting-edge method of therapy that works to eliminate the root causes of addiction.
While in treatment, patients will participate in:
laughter and stress reduction therapies
professional bodywork
nutrition therapy through gourmet meals to help speed recovery
Location and contact info:
PO Box 165
Hakalau, HI 96710
(808) 775-0200
4. Habilitat, Kaneohe, HI
Habilitat seeks to help those who struggle with homelessness as well as addiction.
This nonprofit organization provides a safe home for individuals through a long-term treatment program.
Here, people learn to build positive relationships with others, move forward in education, and gain vocational skills.
They also work to develop healthier stress management, eating routines, and sleeping schedules.
Location and contact info:
45-035 Kuhonu Pl
Kaneohe, HI 96744
(808) 235-3691
5. Hawaii Island Recovery, Kailua-Kona, HI
Hawaii Island Recovery is a residential substance abuse rehab facility for adults.
Treatment services at this facility include:
evidence-based treatment
holistic and experiential therapies
Unique to their center is their Dolphin-Assisted Psychotherapy program that helps clients embrace feelings of serenity and connection.
Location and contact info:
75-170 Hualalai Rd C311a
Kailua-Kona, HI 96740
(866) 390-5070
6. Hina Mauka, Kaneohe, HI
Hina Mauka provides school-based and community-based substance abuse treatment and prevention services for teens.
This rehab center also has a residential program for adults that involve group work, education, individual counseling, and recreation.
Hina Mauka provides transportation to residents who need medical care, legal assistance, and other community needs.
Location and contact info:
45-845 Po'okela St
Kaneohe, HI 96744 I
(808) 236-2600
7. Ho'omau Ke Ola, Waianae, HI
Ho'omau Ke Ola uses traditional Western treatment methods as well as cultural practices in its residential treatment program.
This may include:
behavioral therapy
social skills training
genealogy
chanting
storytelling
Cultural methods aim to help individuals learn about precision, self-discipline, perseverance, and spiritual connection.
Location and contact info:
85-761 Farrington Hwy
Waianae, HI 96792
(808) 696-4266
8. Maui Recovery, Kihei, HI
Residential recovery program at Maui Recovery may last 30, 60, or 90 days.
This program implements unique treatment methods such as:
neurofeedback
somatic body movement
yoga
expressive arts
Maui Recovery also recognizes the healing benefits of "outdoor nature immersion" through an adventure program that connects individuals with the natural world.
Location and contact info:
22 Waimahaihai St.
Kihei, HI 96753
(877) 317-8260
9. Po'ailani, Inc., Kailua, HI
Po'ailani offers residential treatment services to individuals who suffer from co-occurring mental health and substance use disorders.
Individual treatment plans may include:
counseling
anger management
motivational enhancement
cultural recovery activities
recreation
Po'ailani also has an intensive outpatient program (IOP) that implements many of the same therapies for a more flexible level of care.
Location and contact info:
553 Kawainui Street
Kailua, HI 96734
(808) 263-1065
10. U-Turn for Christ Kauai, Anahola, HI
U-Turn for Christ is an unconventional addiction treatment program that is strongly based in the Christian faith.
This is a men's-only residential program located on a ranch with basic amenities.
Men spend the majority of time working in the community or on the ranch, and each afternoon participate in recreation and outdoor activities.
The initial 60 days may be followed by six months of vocational support and further development.
Location and contact info:
Kuhio Hwy
Anahola, HI 96703
(808) 651-3998
Find A Drug Rehab Center In Hawaii Today
If you are looking for addiction treatment, we can help. Our addiction treatment specialists are standing by to help you find the best treatment options for you or a loved one.